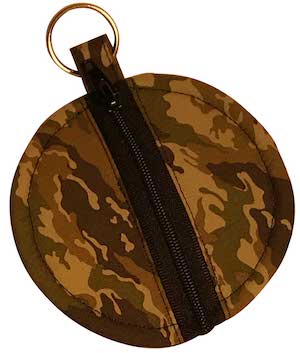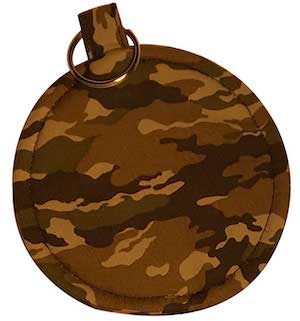 Made from camouflage fabric, this zipper coin pouch / change purse is great for all of those little things that can get tangled or lost in your gym bag or pocket.
Use the circular key ring to hang it on a lanyard, or add a carabiner (available as a $1 add-on) and attach it to your backpack.
- Zipper pouch holds coins and folded bills (not large enough for credit cards)
- Flat enough to easily fit in your pocket
- Unlike some other zipper pouches, it's not slippery, so it won't pop out of your pocket when you sit down
- Organizes your earbuds so they don't get tangled
- Great for school lunch money or a house key
WASHABLE! Just toss in the washing machine and lay flat to dry.