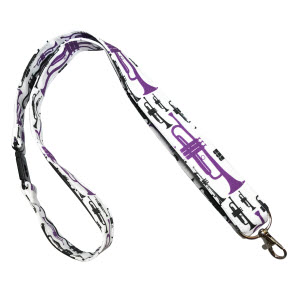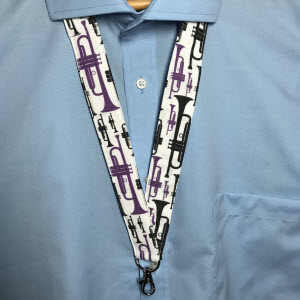 Display your passion at work, at school, or at the gig. Order them for everyone in the trumpet section!
Safe, comfortable and fun. This soft cotton lanyard features a breakaway buckle that's NOT located at the back of neck - just comfy cotton against your skin.
Makes a great gift for the trumpet player in the family.
18 in. long; 1 1/8 in. wide.
100% cotton. Pre-washed to prevent shrinkage. Wash in cold water, lay flat to dry.