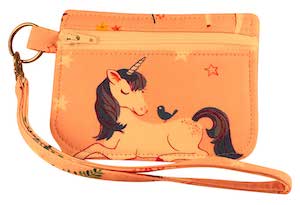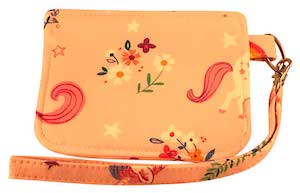 Featuring a cute UNICORN on a pink starry background, this zipper pouch is a great little purse for that special little girl.
Comes with a detachable wristlet strap.
Use the circular key ring to hang it on a lanyard, or add a carabiner or swivel clasp and attach it to a backpack
- Holds coins and folded bills (not large enough for credit cards)
- Great for lunch money and a house key
- Organizes earbuds so they don't get tangled
- Stores tiny treasures
PLEASE NOTE: Each pouch is unique. I promise each one features a unicorn on the front, but the design/unicorn type may vary. The design on the back of the pouch will vary also. Please send me an email if you would like to preview the ACTUAL item I will be sending.