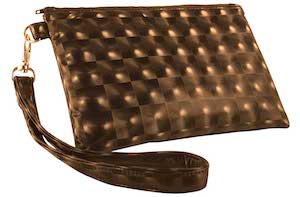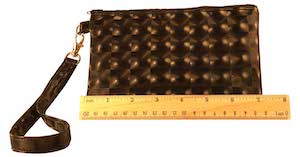 AMAZING 3-D fabric makes this smartphone wristlet so cool to carry and show off! It really looks three-dimensional when you move it around.
Holds your phone, cards and more. Main compartment accommodates phones up to 6-1/4 in. x 4 in. Outer dimensions: 7-5/8 in. wide; 5 in. tall, 1/4 in. thick. Inner cellphone pocket is 6-1/4 in. x 3 in. Inner card pocket is 4-1/4 in. x 2-3/8 in.
Detachable strap.
Nylon zipper closes completely and stays closed.
Sturdy and flexible without being floppy.
Easily wipes clean.