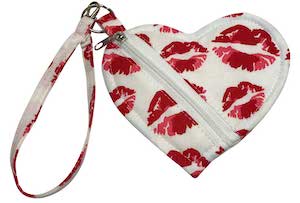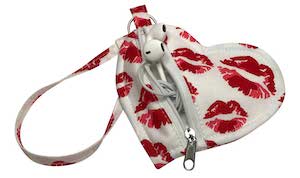 Featuring sassy red lips on a clean white background, this zipper pouch is great for all of those little things that can get tangled or lost in your purse or gym bag.
Comes with a strap and hidden tab that converts the pouch from a wristlet to a tiny purse.
Use the circular key ring to hang it on a lanyard, or add a carabiner or swivel clasp (each available as $1 add-ons) and attach it to your purse handle or a backpack.
- Holds coins and folded bills (not large enough for credit cards)
- Protects your jewelry while you work out
- Organizes your earbuds so they don't get tangled
- Stores your lipstick so you don't have to dig for it in your purse